29 Apr 2021
NEW HOUSING - Tiny House Festival will not take place again until 2022
New date (01 to 03 July 2022) already fixed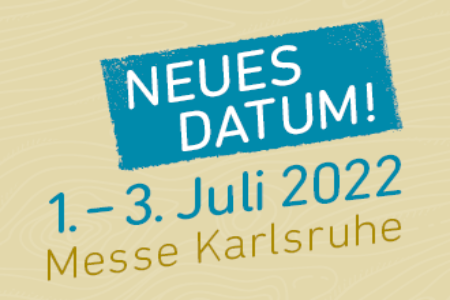 The NEW HOUSING - Tiny House Festival cannot take place this year. Due to the lack of opening prospects for the trade fair and event sector and the associated lack of planning security, Messe Karlsruhe has decided to cancel Europe's largest Tiny House Festival. The next NEW HOUSING - Tiny House Festival will now take place at Messe Karlsruhe from 01 to 03 July 2022.
Managing Director Britta Wirtz explains the decision: "A festival requires several months of preparation. Despite permanently further developed corona protection concepts that can be adapted to the current situation, there are still no sufficiently concrete opening perspectives for the industry that now offer our customers, partners and colleagues the planning security they need for July 2021." The NEW HOUSING - Tiny House Festival can therefore not take place again until 2022.
"Of course, we will remain in constant contact with the Tiny House community until the festival in July 2022" says Frank Thieme, Project Manager of the NEW HOUSING - Tiny House Festival. "As a founding member, we will continue to be in close exchange with Germany's first Tiny House Association. We continuously inform our exhibitors, visitors and partners via our social networks and in personal conversations. To enrich the Tiny House industry with networking and exchange of experiences until our next event, we are also currently working on possible community formats."
Already in 2020, the NEW HOUSING - Tiny House Festival had to be postponed by one year due to the pandemic situation. The festival was now scheduled to take place from 2 to 4 July 2021 at the Messe Karlsruhe. All tickets already purchased, which remained valid from the previous year, will be refunded. Details on the ticket refund and further information on the NEW HOUSING - Tiny House Festival are available online at www.new-housing.de.